Raffles 2017
 Raffle Prizes for Spey Nation 2017
Proceeds from our raffle will be donated to the Fish Creek Atlantic Salmon Club, a completely grass routes organization dedicated to re-establishing native fish stocks to Fish Creek in Upstate, NY with the primary focus on restoring runs of native Atlantic Salmon to Fish Creek. You can learn more about their efforts and follow their successes at http://www.fishcreeksalmon.org/.
Please take 5 minutes to watch the fruits of their labor
Trips, Rods, Reels, ect $20 per ticket, $100 get's you 7 tickets
Lines, Boxes, Doo-dads, $2 per ticket 7 for $10
———————————————————————————————-
A warm heartfelt thank you to all our sponsors who help us in too many ways to count!
————————————————————————————————–
A Spring Steelhead trip to Spey lodge
Trip dates are April 22 – April 28, 2018
All-inclusive five
days on the water six night's accommodations, for one angler.
Airfare and travel expenses not included
The lucky angler just has to get to Terrace,BC…everything else will be included.
Courtesy of The Spey Lodge
Spey Lodge is strategically situated on the Banks of the Skeena River, just east of the Skeena/Copper river confluence.
Airfare not included
---
Deer Creek Series Spey Rod
For a collective 65 years, two Pacific Northwest Spey casters, Mike Kinney and Bob Meiser have perfected this art and have shared their knowledge through guiding, teaching, and perhaps most importantly, by designing a new line of Spey rods, the Deer Creek series of two-handed rods. The Deer Creek Series rods have casting properties that marry perfectly with modern Spey lines. They have a unique progressive-regressive traditional action making them ideal for executing all types of Spey and Skagit casts. These blanks are a beautiful translucent dark amethyst color with fittings and components selected by Mike and Bob.  For 2015, the Deer Creek rods were upgraded with a full burl cork grip for added durability and performance.
Donated By Temple Fork Outfitters
---
 Set of Salmon River Flies
By Jay Peck and Coleman's Fly Shop
---
Platinum Spey Rod Series 13'2″ 7wt. 4 Piece
Comes with sock, tube, lifetime warranty for original owner (see warranty for conditions)
Maybe the "Sweetheart" in the series! Mainly because this rod can be fished confidently anywhere in the lower 48 and abroad for summer or winter Steelhead and will cross-over into Chinook territory. Our Beulah Platinum spey rod 7wt., 13'2" is not an 8 weight in 7 weight clothing, it is an extremely "Crisp" 7 weight that loads easily with a variety of lines and casting styles. The finished rod weighs only 6.8 ounces making it easy to fish long hard days on the water chasing "Steel". Ridiculously light in hand this rod balances with reels as light as 8 ounces and handles reels nicely to 11 ounces. You won't have a hard time finding a place for this rod in your two-handed quiver!
Use of rod: Fishing variety of lines for Steelhead, Atlantic Salmon, Chinook and Sea run Browns, Chinook and Silver Salmon.
Action: Slightly regressed Traditional "Spey" action/ fast recovery
---
DXF 11'6" 7wt switch rod
The DXF premium proven tapers are a combination of modern action and carbon matrix with a traditional fit and finish.
DXF is tailored toward most species and environments with a pulse on current angling practices. It anticipates the full confidence an angler requires in their tackle.
Includes triangular tube and rod sock.
---
Full day (6 hour) Spey Class
(short, mid or long line) or Switch Rod Casting and Fishing Lesson for One student with any level of experience.
All equipment included or bring your own.
value: $400.00
Also Available For Raffle
Eddie Bauer / Spey Doctor Fleece Vest
Spey Doctor ball cap
Spey Doctor dvd
---
LakeRun model landing net by Streamwalker Landing Nets
The LakeRun m
odel landing net is built with a 16″ by 22″ American Black Walnut hoop seated on a Curly Maple handle for an overall length of 37 inches.
This model was designed for the walk and wade Steelheaders. It is large enough and tough enough to scoop up lake run or sea run fish all while being lighweight and easy to carry all day long.
*This landing net ships with a clear rubber "catch and release"  Ghost style net bag sewn in with black Dacron cord.
Donated By Streamwalker Custom Nets
---
2 nights lodging at the Douglaston Salmon Run
(up to $800 value)
Stay where you fish on the prime runs of the DSR property. Find all the relaxation and recreation you need and get the wonderful sleep that comes after a long day outdoors.  Private streamside parking are included, along with daily housekeeping.
Donated By The Douglaston Salmon Run
---
 Daily Passes for Fishing on the Douglaston Salmon Run
Fishing at the DSR offers an unforgettable, private water experience. Anglers will find a high quality, low pressure, and easily accessible fishing experience. The DSR is the first 2.5 miles of the Salmon River, where steelhead, King and Coho salmon, and brown trout first enter the river. Fresh from Lake Ontario, the fish are unpressured and ready action.
Donated By The Douglaston Salmon Run
---
Fenwick AETOS 8/9 Spey Rod
Donated by The Spey Doctor
High performance fast action blank
Large diameter gunsmoke stripper guides and double foot gunsmoke snake guides
Deep blue 4-section blank with carbon flake accents
Reel Seat: Aluminum anodized double uplock, down lock on Spey models
'AAA' grade cork handle
Supplied with Fenwick cloth covered rod tube and bag
---
R. B. Meiser Fly Rod Co.
Model: Highlander S2H13668CX-4 new for 2017
Grain Window: 450/750    Length: 13'6″  Sections: 6  Section Length: 29.5 inches
Action: Uniform Progressive     Speed of Recovery: Fast    Scandi Heads: 475/525 grains @ 33/37 feet in length
 Skagit Heads: 500/575 grains @ 24/27 feet in length  Classic Speys: 45/55 feet in length, generally within the same grain weight parameters typically preferred by the caster for Skagit heads.
Gamefish: Suitable for all game fish from 6 to 20 pounds  Retail Price: $1250.00
The new Highlander CX rods are all new for 2017.    They are +- 20% lighter in hand then the previous Highlander "C" cerise, have broader grain windows, and slightly faster speeds of recovery  but they do still have the same sweet and soulful power that has become associated and respected by anglers world wide of over the past 15 years.  The new 6 piece Highlander CX series have been in development, and in the hands of anglers for over 18 months.  Time and again we have handed them to anglers on the river, or at gatherings … Not mentioning that they were 6 pc rods.
And time and again … Once realized <> None of them could believe that they were 6 pc rods … !!!  All that now own and fish them have told us that these are the finest series of two handed travel rods available in the world today …
Donated By
————————————————————-
2 Night Stay in the
Cabins on Cattaraugus creek in Zoar Valley
4 people maximum.
 Not Valid October 15
through the end of November.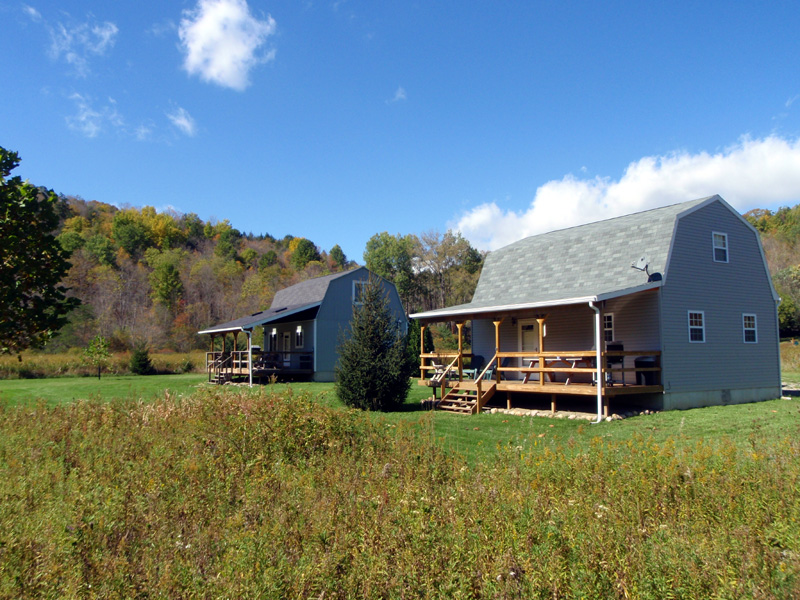 Donated by
———————————————————————————-
Mystic Reaper Switch 11′ 9wt
Line Weight: 9
Length: 11′
Sections: 4
450 Scandi or 525 Skagit
Introducing the newest edition to the top selling Reaper series, the Reaper Switch.   Just in time for Steelhead season, the Reaper Switch brings you the same great performance and unbeatable value you've come to expect from the Mystic's Reaper Series.  Designed in the Great Lakes for turning over large flies and heavy sink tips.
Donated By Mystic Outdoors
'
'
'
'
'
---
Lines, Boxes, Doo-dads, Stuff, Leaders etc.   
All Donated By Malinda's Fly Shop Altmar, NY
---