Sunday June 22, 2014, the day after Spey Nation
the following Spey Casting Instructors instructors will be giving Spey Casting lessons.
Please contact the instructors directly to secure a spot.
Barney Wong Full Day Inquire for Price: sushiyummy@yahoo.com
Walt Geryk : Full Day Inquire for price: walt@neffguide.com
Peter Charles: Full Day Inquire for Price petercharles1@icloud.com
Travis Johnson  Doing a class Friday and Sunday  $200 speycaster@hotmail.com
  Current Distance Spey Cast World Record Holder—Travis Johnson
Travis Johnson began his fly fishing career at the ripe old age of 12. He was that kid who could not learn enough about anything and everything to do with fly fishing.
Travis landed his first Deschutes red-side at age 14 and his first summer steelhead at age 16. His passion for fishing with a fly has taken him all over the country and his wisdom of fishing the western United States surpasses most young men his age.
Having guided the Sandy, Clackamas and the Deschutes Rivers for over 6 years, Travis has learned how to find even the toughest of fish with success, while bringing an infectious energy to the game that will leave you invigorated and inspired.
From a day of chasing wily resident trout to learning in one of his advanced Spey casting classes, your day with this young man will not soon be forgotten.
If you have any questions on the availability of a trip or casting class with Travis Johnson, call The Fly Fishing Shop anytime between 6″00am & 6:00pm at 503-622-4607 or (800) 266-3971. Travis Johnson is both student and instructor in the art of fly casting. He is a member of the prestigious Carron competition Spey Casting team. Last year he placed second at the CLA World Championships held at Blenheim Palace. Winner of the event was Carron team member Gerard Downey, with a magnificent cast of 70.63 meters (231.7 feet). Gerard is now the current World Champion. The team is based out of Invergordon, Ross-shire, Scotland. It has dominated the Spey distance events for the past eleven years and has 12 world Championships to its credit. This team has won more events than all of the rest of the competing teams combined and Carron fly lines hold all of the Spey Casting distance records Most of the 6- members are Scottish. Gerard and Raurri are Irish, and of course Travis resides right here in Oregon, USA. As a matter of fact he grew up in Brightwood, just down the street from The Fly Fishing Shop, where he is currently employed in several capacities, including fishing guide and fly fishing instructor. He practices distance Spey Casting several times a week and regularly achieves casts of 150-200 feet with either hand.   Travis won the 2014 Spey O Rama at San Francinsisco's prestigous Golden Gate Casting Club with a world record breaking 198 foot cast!
Barny Wong
Barny Wong possesses neither the qualifications as a guide nor an insider in the fly fishing industry. Rather, he solves problems outside the box while always honing his skill in communicating the unspoken that sticks. As an ex- innovation scout for the automotive industry, and currently in the field of consciousness, he brings new thought and insight into why, what, and how we do things.  Barny's approach to casting is manage the few so as to produce the largest result. In Tao, this is called Action from Non Action. In this Tao of Casting approach, the ever changing Style in casting can always rely on the immovable Substance (Physics), allowing the caster to self organize and evolve to their highest potential. And with this way, the caster nevers fall into a rut as they harness more with each pass of insight and understanding.
Barny Wong has been spey casting since 2007. He is also featured in both Midcurrent and Fly Fisherman magazine. He combines artistry and technical know how into the art of spey casting.
All levels are welcome for casting classes. His website is www.awholenuthalevel.com containing his rates and contact info.
Walt Geryk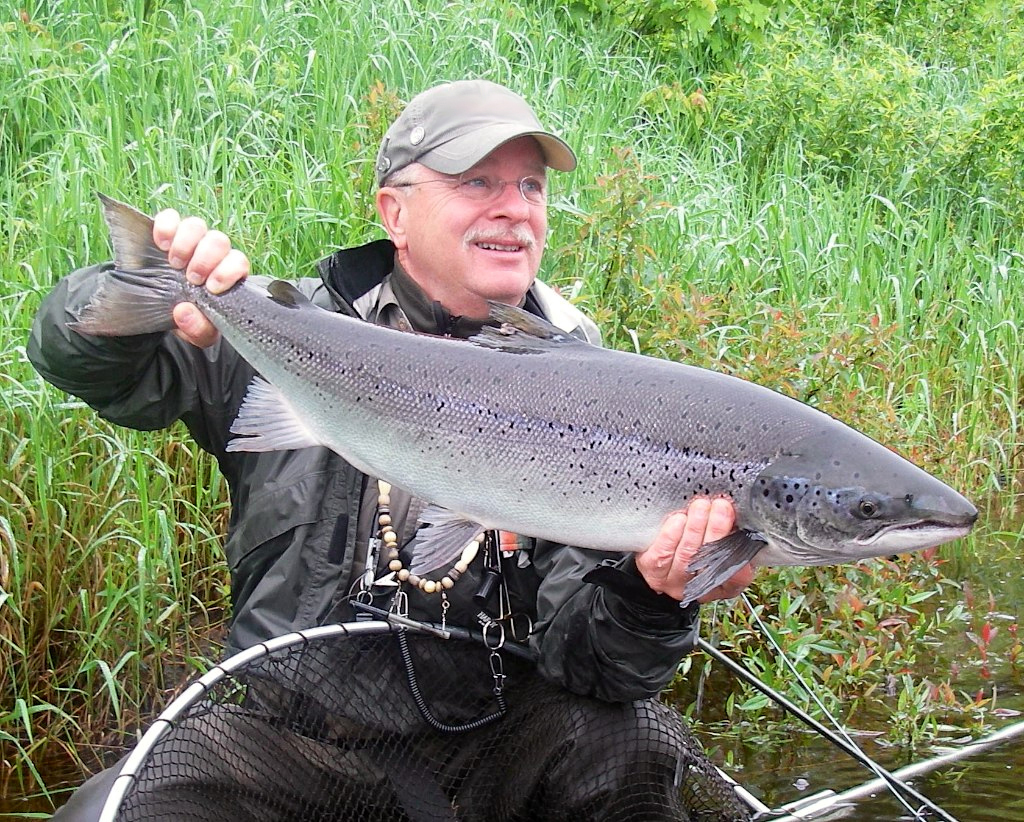 One of the premier two-handed spey casting and fly fishing instructors in North America, Walt specializes in targeting salmon, trout and steelhead in the Northeast and offers basic, intermediate and advanced instructions and schools throughout the Great Lakes,  Canada and the East Coast. Beginning  his fly fishing in 1972, Walt has become the leader for marketing traditional fly and spey fishing serving these areas.                Promoting ethical angling, continuing to bring awareness about the outdoors'  fragile eco-system and teaching the proper skills on how to become better fishermen  are just a few things that will be touched on during your day. Since 1985, Walt has been a professional guide and instructor who advocates traditional, catch & release, fly  fishing for the Salmon River Region of New York, the Deerfield River and  others.
Peter Charles
Fishing has always been a constant passion for me, starting at the age of six when a neighbour took me and his kids to the side of Grey's Creek in Cornwall, Ontario, to fish for anything that swam. We kids used long bamboo poles, wooden floats, a thick, green cord for a fishing line and of course, worms.  The catfish we caught went in the frying pan, except for one of mine that ended up in the fire instead, thanks to an overzealous hookset.  Some would say that my fishing habits haven't changed much since. 
My first fly rod was bought from a department store in 1969 and I've been hooked by the sport ever since.  I've been in the industry side of things since 2006 as a pro staff member and a sales representative.
I have my Certified Casting Instructor qualification from the Federation of Fly Fishers.
I am on the Canadian field staff for G. Loomis / Shimano and pro staff for Airflo Fly Lines, Simms, and The Canadian Tube Fly Company.