Browsing articles from "July, 2012"
I just wanted to share some quick photos with more to follow later. I spent the day with the beneficiary of Spey Nation, The Fish Creek Atlantic Salmon Club and I am proud to announce that the proceeds have not been squandered. The great work of these volunteers continues. We put 4-6000 Atlantic Salmon Smolts into a historic watershed. Until the beginnings of the club in 1997, and the first stockings, Atlantic Salmon had not been seen in Fish Creek since the late 1800's. They swim in the creek now with anglers reporting 17-20 inch fish every year. One of the crews found a dead Salmon at 17 inches and will be sent to biologists for analysis. They will be able to determine if that fish made the lake and returned or stayed in the river it's entire life.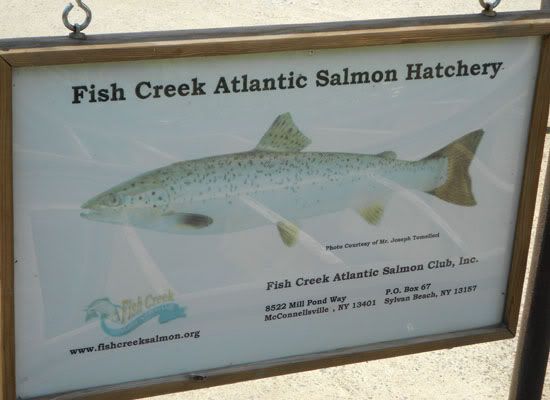 The Hatchery

The hatchery uses no electricity. It's water comes in from the dam spillway and uses gravity to flow through the tanks.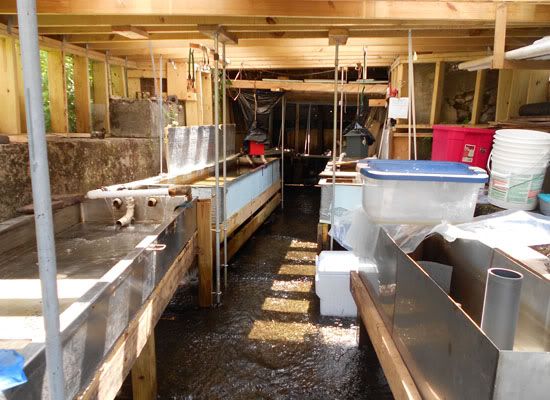 The future King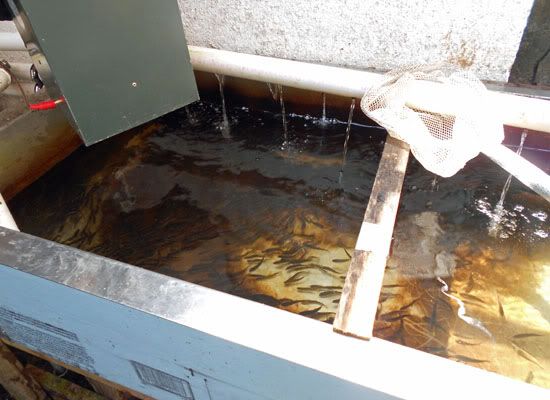 The King has returned